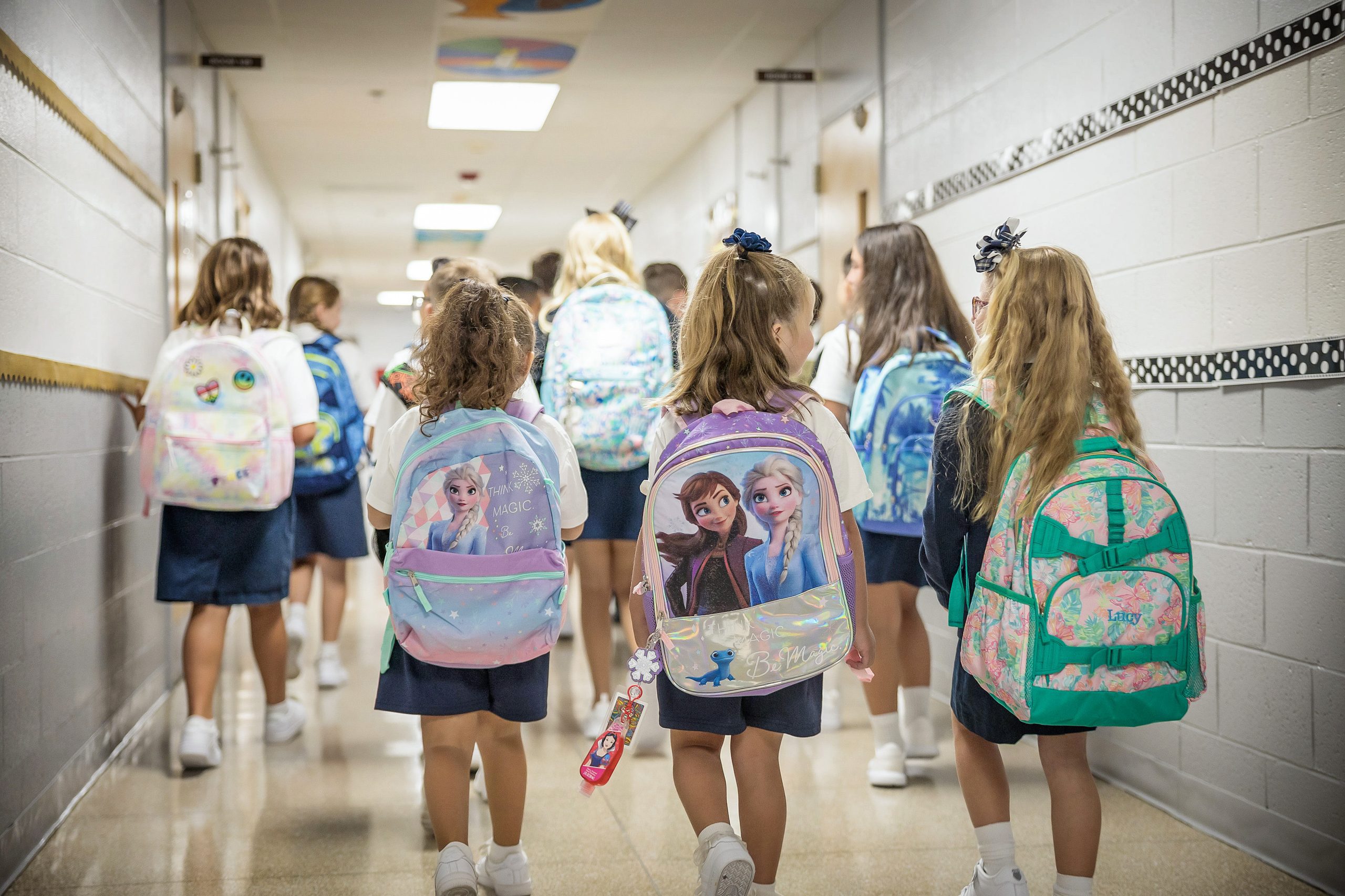 About Saint Joseph Regional School
Dear Saint Joseph Regional School Families, Friends and Those Who Are Interested in Learning More About Our School,
It has been a true blessing to have been chosen as principal of this Catholic school. We are one family in Jesus Christ. The school is a welcoming place for all who enter. We are a loving school community who acknowledges God's presence within each of us daily as we engage in our school day.
Our teachers and staff work diligently to create warm and encouraging classrooms as they bring best practices to the classroom for our eager and bright Saint Joseph Regional School (SJRS) students.
We look forward to attending Mass at Saint Joseph church during each school year celebrated by our Pastor, Father Jaromir Michalak, and Associate Pastor, Father Santa Teresa. They are each very important to our school community.
The teachers at SJRS are certified, skilled, knowledgeable, dedicated and loving individuals. I have been so very impressed by how hard they work to implement our Diocesan Curriculum with state-of-the-art methods and materials. Again, I am blessed to be working with the teachers.
Our staff members, ranging from our nurses, our administrative assistant, our in class instructional aides, our custodians, our kitchen staff, etc. and even our substitutes are each dedicated and loving individuals who choose to work with our students.
Our teachers and I are accessible to our families. You will see me and some of our teachers or staff outside mornings and afternoons assisting with drop off and pick up. We are proud of our dedication to answering questions via email or phone. If you have questions of me, email me at jfipp@sjrs.org or you may phone me at 609.927.2228 X 10.
Also, our gracious administrative assistant, Mrs. Ellen Fletcher, is available at our front office. Do not hesitate to reach out to her at 609.927.2228 X 11 or by emailing efletcher@sjrs.org.
We are also very excited about our Parent Teacher Organization (PTO), our officers and members are active in creating activities for our SJRS students. There is always something with our other SJRS students and our SJRS families.
I want you to know that my goal is to continue to move our school in a forward direction. It is important to share that tuition just does not cover all that we offer our students. Giving to our Annual Fund, no matter how small a donation, helps. If you know someone in or outside of our school community who may want to give to our Annual Fund, please do not hesitate to share.
Saint Joseph Regional School is well known for its impressive combination of learning about our Catholic faith and participating in ways to deepen our faith; for its academic excellence; and for our athletic achievement.
The Annual Fund also helps provide the resources our student-athletes need to maintain our familiar championship standards and provide the modern facilities they deserve. For example, the Annual Fund helped provide the gym floor a few years ago and two computer labs for our students.
This year, we continue to be focused on school security and safety; renovating our facility; upgrading our technology for teachers and students; as well as professional development for our teachers in both faith formation and teaching strategies.
The Saint Joseph Annual Fund also provides for the numerous educational experiences and service-learning opportunities afforded to our students. Many of these programs and projects, both co-curricular and extra-curricular (like the greenhouse pepper project, the indigenous garden, and our clubs), help Saint Joseph Regional School students develop mature relationships with God, with their neighbors, and with the world around them.
Your gift to the Saint Joseph Annual Fund is a perfect demonstration of the true spirit of Christian charity. This year we are asking you to consider making a gift of at least $150.00. You can pay that weekly or monthly! Just know it will help no matter how small a donation.
Every gift, of any size, helps our Saint Joseph Regional School Community.
Please join me in supporting the Saint Joseph Annual Fund.
Again, do not hesitate to phone me at 609.927.2228 X 10 to ask questions or email me at jfipp@sjrs.org.
May God continue to hold each of us, our family and friends very close,
– Janice DeCicco Fipp, Ed. D.
Principal
Our Mission Statement
Saint Joseph Regional School, founded in 1958, strives to foster the development of the whole child within a gospel centered environment. We encourage students to question, seek understanding, and practice acceptance. We recognize the dignity of the human person and help students to develop mature relationships with God, themselves and the world around them.