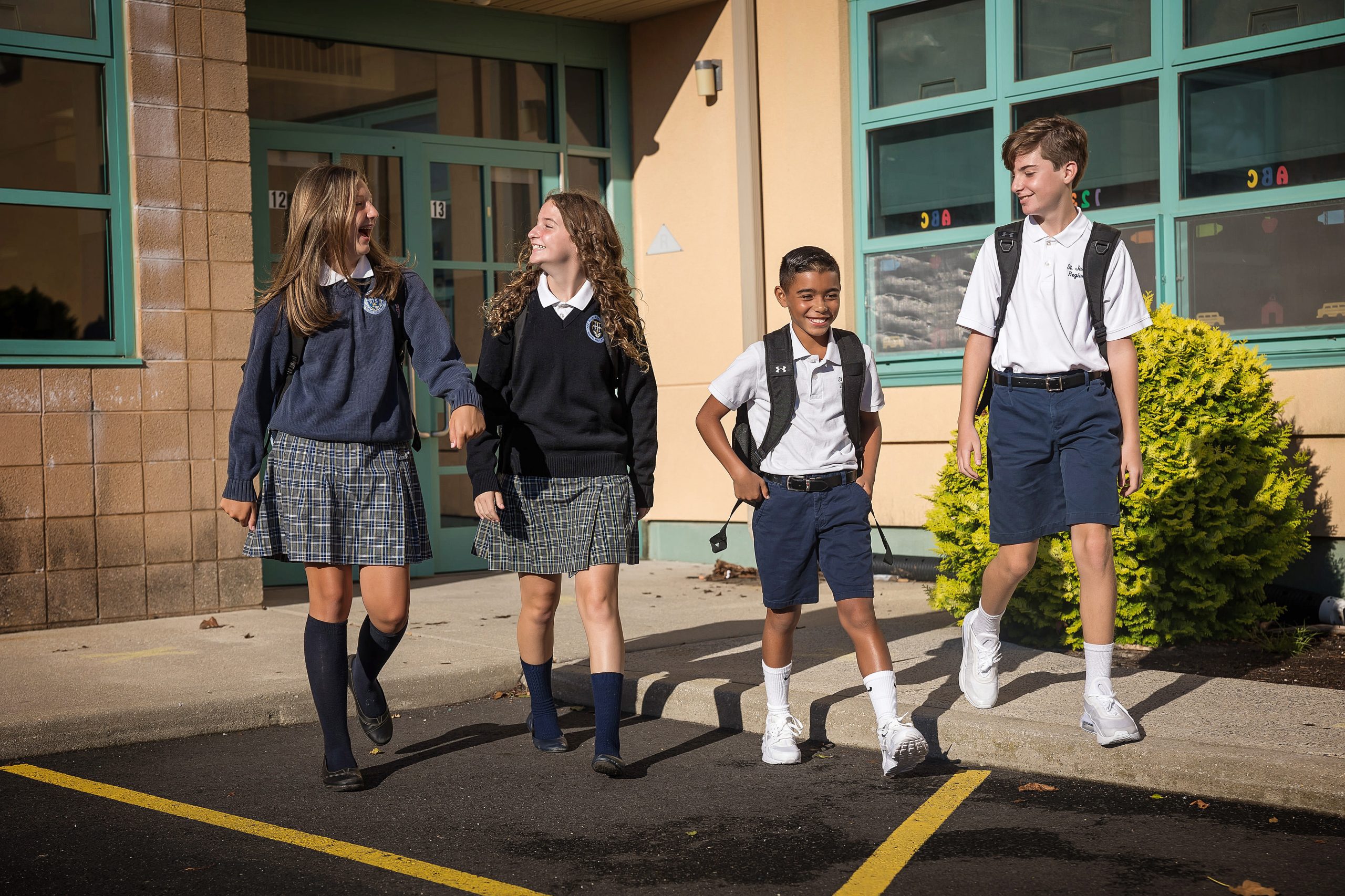 Saint Joseph Regional School holds Open House events each school year.  Please check the Calendar for the date this year. In addition, we offer individual tours throughout the year. To schedule a tour, please contact Ellen Fletcher, at (609) 927-2228 ext. 11.
Registration & Enrollment Information
The first step in gaining admittance to Saint Joseph Regional School is filling out the registration form. Registrations are accepted on a rolling basis and can be obtained through the school office or downloaded through the links. Students are accepted on a first-come, first-served basis; however, the school tries to accommodate families presently enrolled in the school.
Saint Joseph Regional School does not discriminate on the basis of race, color, national or ethnic origin, or financial need.  Saint Joseph Regional School welcomes non-Catholic children whose parents support the mission of the school. The children will participate in religion class and in liturgical celebrations within the context of the school day.
Kindergarten Applications

Children must be 5 years old by September 30 to enroll in Kindergarten. Grade 1-8 Applications Saint Joseph Regional School applications for the 2022-23 school year will be accepted beginning January 2nd.
Financial Aid Information
FACTS Grant & Aid Assessment is ready to begin accepting financial aid applications for St. Joseph Regional School for the upcoming 2022-23 school year. Families applying for financial aid will need to complete an application and submit the necessary supporting documentation to FACTS Grant & Aid Assessment. The sooner you complete your application, the better. Our school code is: 6195.
You can directly apply online. If you have questions or concerns about the application process, you may speak with a FACTS Customer Care Representative at 1-866-441-4637.