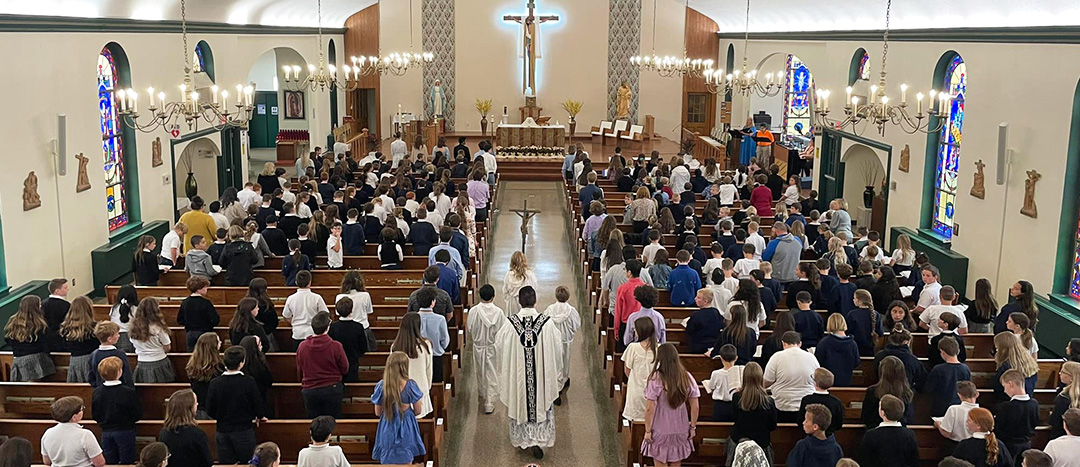 Catholic schools form children for a personal and living encounter with Jesus Christ:
Catholic school students are more likely to pray daily, attend church more often, retain a Catholic identify as an adult, and donate more to the Church.
Students in Catholic schools demonstrate higher academic achievement than their public school peers from similar socioeconomic backgrounds.
The more disadvantaged a child is, the greater the relative achievement gains he or she experiences in a Catholic school.
The achievement gap between students of different racial and/or socioeconomic backgrounds is significantly smaller in Catholic schools than public schools.
99% of Catholic school students graduate from high school on time, and 85% of Catholic school graduates attend college.
Catholic school communities stimulate parental engagement.
Catholic schools generate social cohesion and preserve civic order in the local community.
Catholic schools are sacred places serving important civic purposes:
Catholic schools save taxpayers more than $20 billion annually.
Catholic school graduates enjoy higher earning potential than public school graduates.
Catholic school graduates are more civically engaged, more likely to vote, more tolerant of diverse views, and more committed to service as adults, and less likely to be incarcerated than their public school peers.