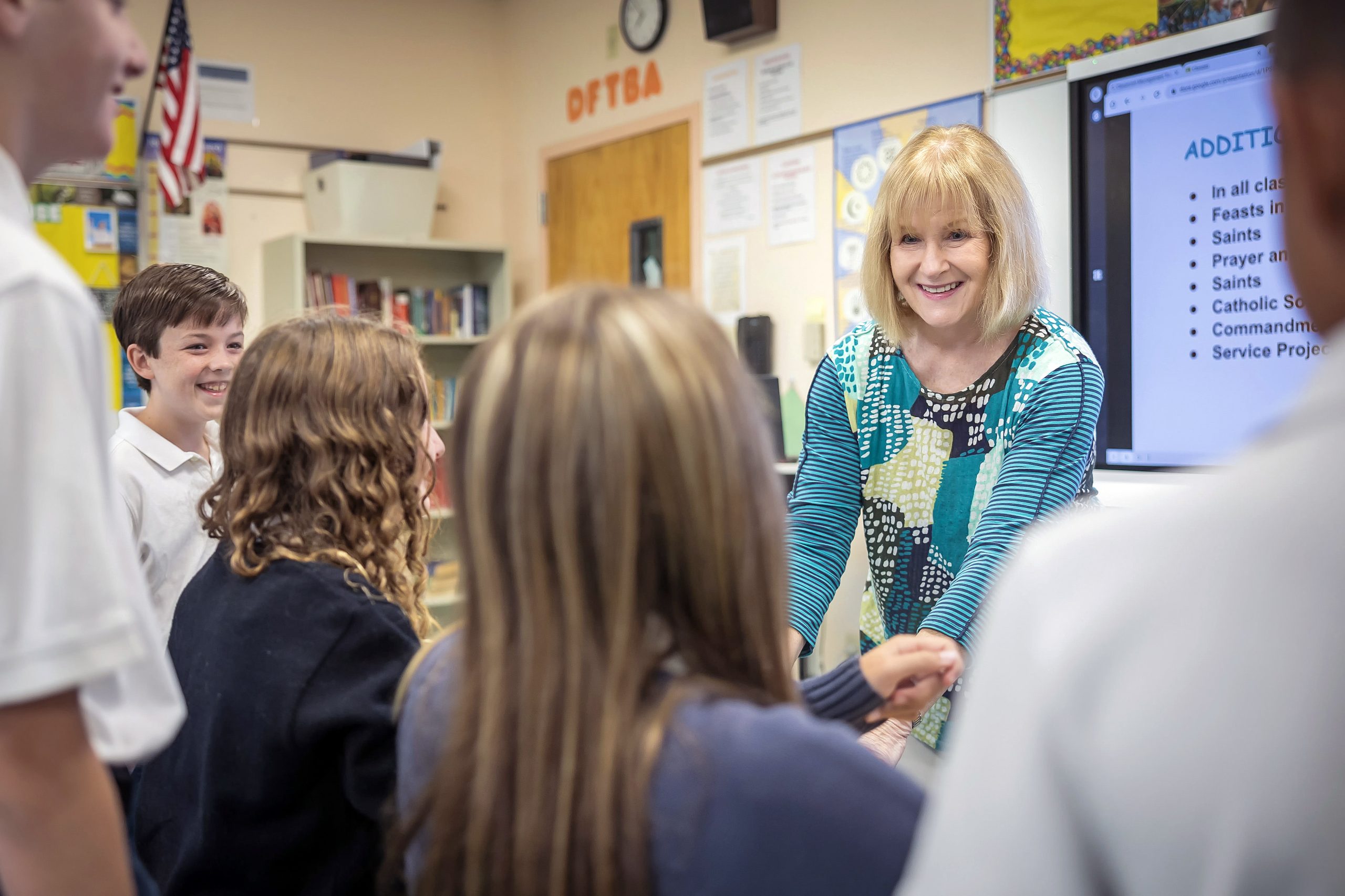 The admissions process is about finding the best "fit" for a child and a family – A learning environment where your child can thrive and grow and where the mission and philosophy of a social match the educational goals and values of your family.
We encourage all prospective students and parents to visit Saint Joseph Regional School for a tour and interview.
Please call us at (609) 927-2228 to schedule an appointment. This will help us create the best experience for you.
Begin the process by joining us for a weekday tour of the school to see our students and faculty in action. During your visit, you and your family will be led on a tour of our facilities by our principal. A student may guide you around our School, highlighting academic classrooms, and extracurricular facilities. He or she will also happily talk with you about life at Saint Joseph Regional School.
After your tour, you may meet individually with our principal. You will have the opportunity to ask questions about Saint Joseph Regional School, and we will have a chance to get to know you better. Your transcript and application will tell us about you as a student, but we want the chance to know you as a person with unique interests, goals, and experiences.