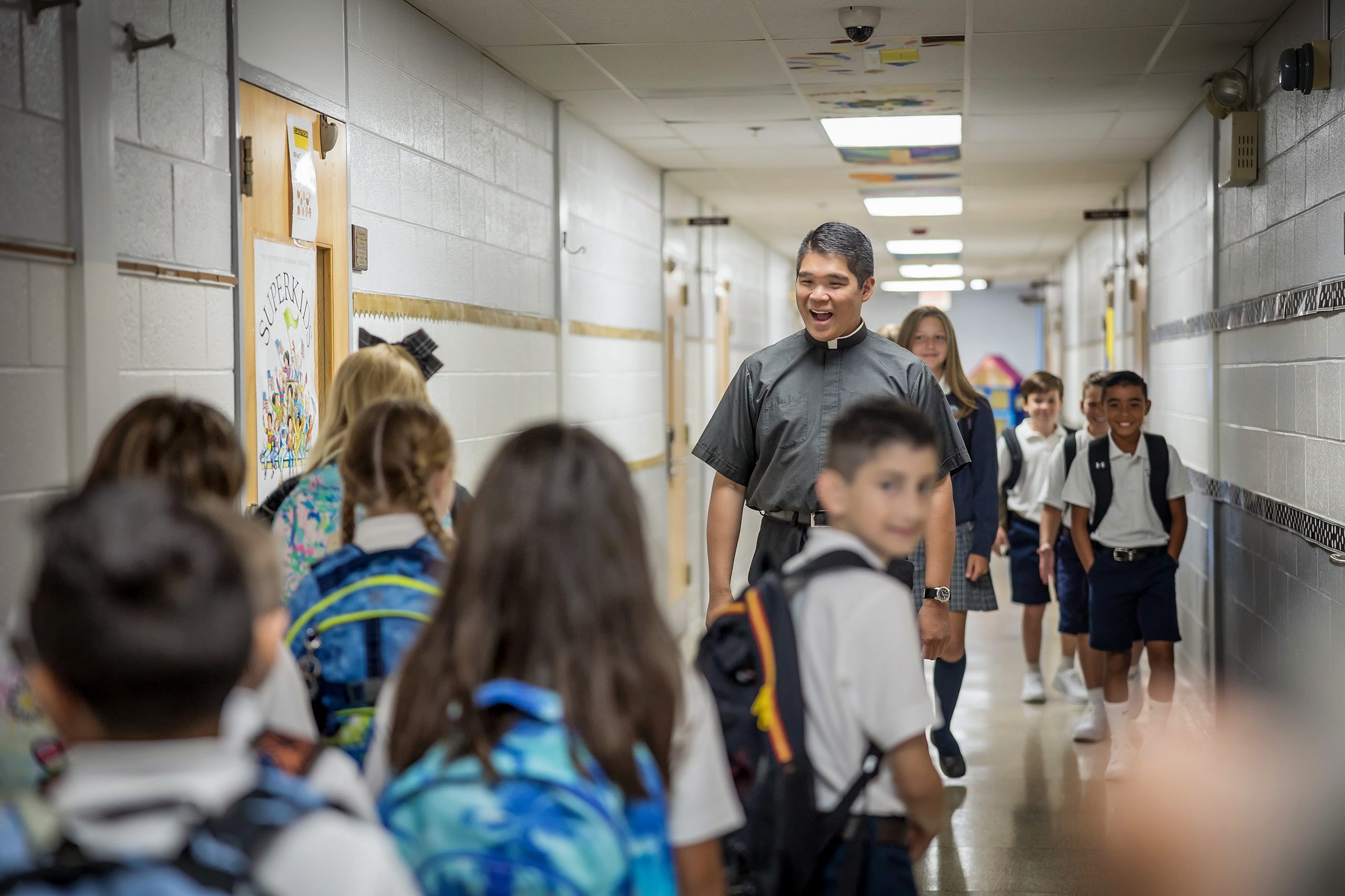 Why Choose SJRS?
At Saint Joseph Regional School, students thrive in an inclusive community where they challenge themselves in and out of the classroom and are empowered to advocate for themselves and others. Our students are collaborative and celebrate the success of their peers with as much enthusiasm as they do their own. The Catholic School advantage has a philosophy that challenges students to improve the world by sharing Gospel values and living Christ's message of salvation. Our students grow to understand the roots of their faith and their responsibilities as Christians. As a faith community, we emphasize those values which encourage students to accept others rather than exclude them, to understand the difference between right and wrong, and to commit themselves to serve God by serving others.
Students explore their faith through classes and activities in Scripture, Sacraments, Church, and morality.
We stress the value of self-discipline and commitment.
Faculty and staff are role models who share their faith, their talents, and their time.
While not all students who come to SJRS are Catholic, all share experiences of faith and values.
Students are encouraged to accept the challenges of being a Christian in tomorrow's world.
Discover what makes SJRS special!